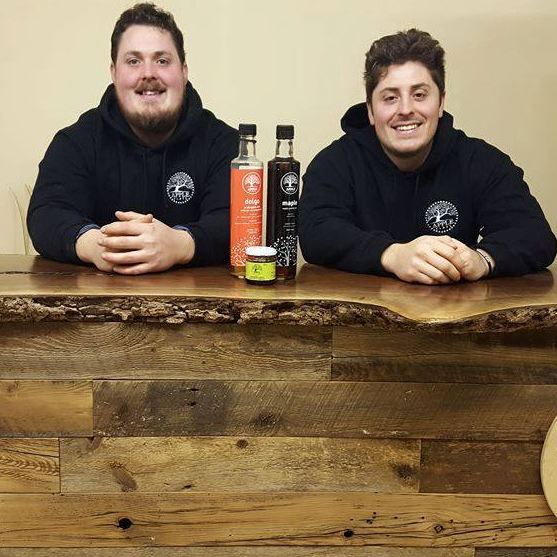 Appleflats
Contact: Kevin Belluz, local distributor for Smyth Family
City: New Hamburg, ON,
Email Address: superiorseasonsfood@gmail.com
About Us
The story began in the summer of 1993, when the parents of the two founders Glen and Alex Smyth, along with aunt and uncle, finished building a house on their newly purchased farmer's field in Wellesley Ontario. They then planted a crabapple tree in their front yard to celebrate the milestone. Though the orchards had always been a big part of Glen Smyth's life, in 2013 he and his family approached a restaurant to sell them their home made organic crab apple jelly (a family recipe!). The restaurant bought everything they had produced, and thus the idea for Appleflats was born!
Practices
Today, thousands of people enjoy Appleflats crabapple products. All of our crabapples are still hand-picked and never sprayed with pesticides or herbicides. We are proud to produce natural products made with simple ingredients and without artificial colours or sweeteners.