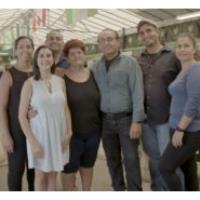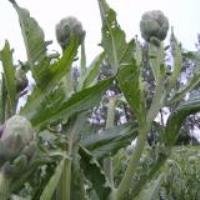 Top Tomato Foods
Contact: Kevin Belluz, local distributor for De Filippis Family
Address: 2931 19th Avenue Markham, ON, L6C 1L7
Email Address: superiorseasonsfood@gmail.com
Phone: 807-475-5181
About Us
Top Tomato Foods is a family owned and operated company whose history spans back 50 years. In 1960, Vito De Filippis Sr. started farming 40 acres of land in Uxbridge, Ontario. At that time, his produce was distributed mostly to small independent stores and at the Ontario Food Terminal.Today his son, Dominic and grandsons, Vito and Antony have largely expanded the business and continue to supply small independent stores as well as larger Canadian retailers. And, of course, they are still at the Ontario Food terminal at stall 354, the same stall where Vito Sr. started in 1960.

The focus has always been on three main crops- cabbage, cauliflower and broccoli. Recently they have also challenged themselves to grow new crops such as artichokes and colored cauliflower (purple, orange and romanesco). But whether it be the crops they have grown for 50 years or the newly discovered successes, Top Tomato Foods prides itself in growing the highest quality produce and going the extra step to make sure it is not only appealing to the palate, but also to the eye.

Top Tomato Foods pledges to continue to grow the best quality produce with the same passion that has driven them since 1960.
Practices
Just like many other industries farming requires training, licenses, experience and ongoing improvements to ensure that we are doing the best we can when it comes to eating our food.

Here at Top Tomato Foods we have been farming for 50+ years, and each year we continue to strive to improve our operation from both our growing practices to our product delivery. We are happy to say that 10+ years ago we developed and implemented a food traceability program that we continue to use and improve each year. We also conduct annual food safety audits, and are always looking for ways to increase safety and become more environmental friendly, with the recent example of implementing reusable and washable shipping containers.