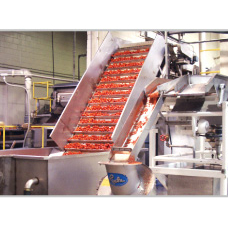 Weil's Food Processing
Contact: Kevin Belluz, local distributor for Weil family
Address: 483 Erie Street North P.O. Box 130 Wheatley, ON, N0P 2P0
Email Address: superiorseasonsfood@gmail.com
Phone: 519-825-4572
About Us
In 1979, Henry Weil, formed Weil's Food Processing Ltd. in Wheatley, Ontario, Canada. Wheatley is in the heart of the tomato growing region. Our central location allows us to minimize the distance and travel time from the farmer's field to our production facility. In fact, our tomatoes are vine-ripened and processed in our facility within hours of harvest!

Weil's remains a family owned and operated business, now actively managed by the second generation. As a family operation we take great pride in our products and our level of service. We have maintained a modern processing facility through a regiment of re-investment and a culture of continual improvement.

Located in Southwestern Ontario - in the heart of the tomato growing region - in our modern 100,000 sq. ft. production/warehousing facility. Producing in excess of 1 million cases annually, largely marketed to private label lines, and co-packing for branded customers, for both RETAIL and FOODSERVICE customers alike in Canada and the United States.
Practices
Our facility is federally registered with the Canadian Food Inspection Agency. We maintain a HACCP based FOOD SAFETY & QUALITY system which is subject to annual independent 3rd party audits.

Quality Products. Excellent Service Levels. Competitive Prices. That's our recipe for SUCCESS. A recipe which has produced many long term customer relationships.