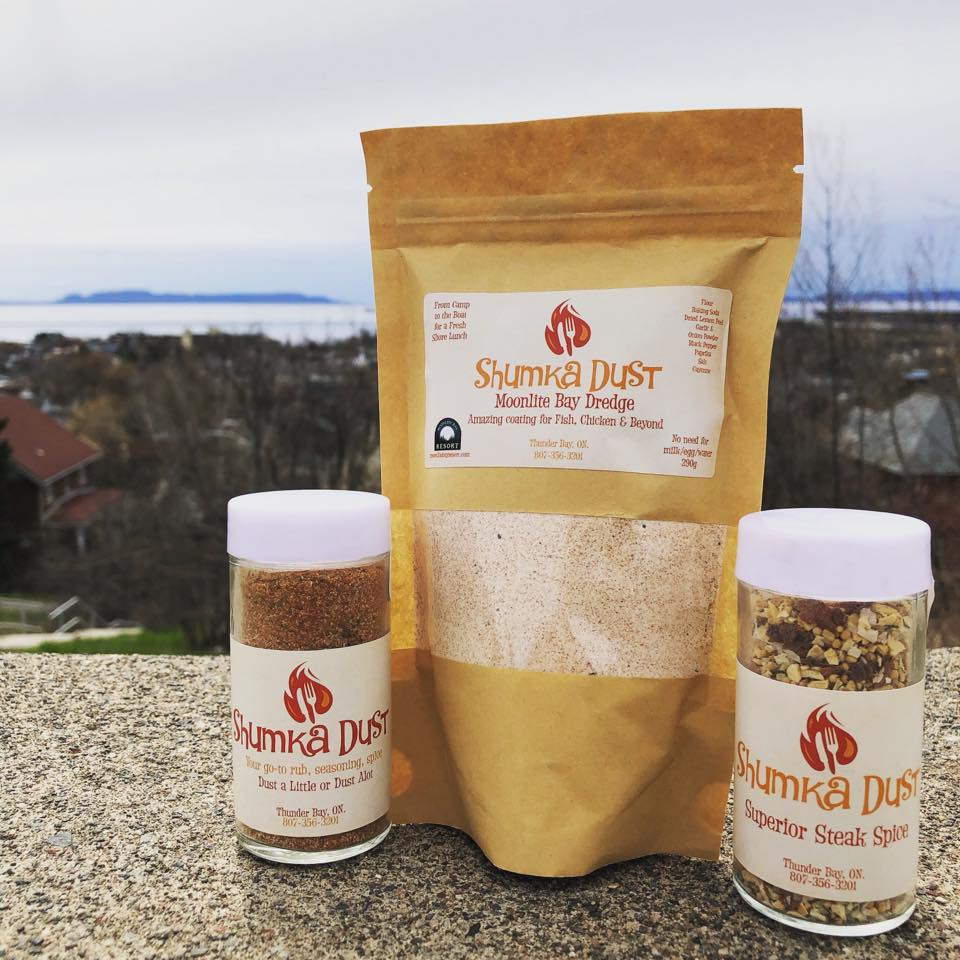 Shumka Dust
Contact: Kate Shumka
City: Thunder Bay, ON,
Email Address: shumkadust@outlook.com
Phone: 807-356-3201
About Us
**Note: Shumka Dust products are managed by Superior Seasons - if you have any questions please contact us directly **

Shumka Dust seeks to find the finest, best quality ingredients available in the market. We care for all of our customers and maintain strictest quality standards. Food brings us all together, and we want everyone in Thunder Bay to experience this feeling of togetherness over our delicious spices.

Always playing around in the kitchen, we started throwing different spices together (in Morinville, AB. 2014) when we came up with an amazing blend. We started putting it on ribs and chicken thighs for our bbq's with friends. They then started asking if they could have some to bring home. Which was then Shumka Dust was born.


Practices
Shumka Dust products are not full of fillers like some of your typical spices in your spice cupboard, and the best part is it's local to Thunder Bay. We are always working in the kitchen and playing with new ideas to expand our spice line.