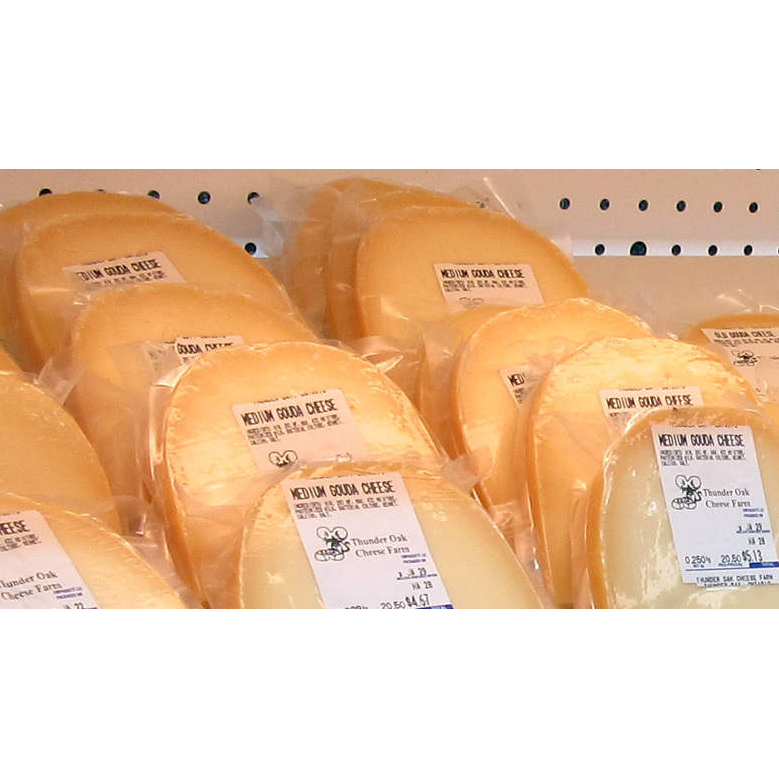 Thunder Oak Cheese Farm
Address: 611 Boundary Drive Neebing, ON, P7L0C2
Email Address: superiorseasonsfood@gmail.com
Phone: 807-628-0175
About Us
Products for Thunder Oak Cheese Farm are managed by Superior Seasons, please contact us directly with regards to products from this producer.


Thunder Oak Cheese Farm is the only farm in Ontario that produces Gouda, a creamy Dutch cheese which has long been a favourite of cheese lovers around the world.
Practices
The Schep Family has been making it in Thunder Bay since 1995. Our award winning Thunder Oak Gouda is a natural product made with fresh milk from the Scheps' own Holstein cows. There are no preservatives or added colouring in our cheese.