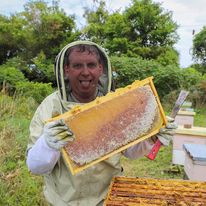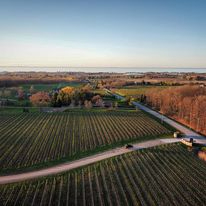 Rosewood Estates
Contact: Kevin Belluz, local distributor for Rosewood
Address: 4352 MOUNTAINVIEW ROAD Beamsville, ON, L0R 1B2
Email Address: superiorseasonsfood@gmail.com
Phone: 186-633-3248
About Us
The Rosewood story begins over 80 years ago when R.W. Roman's passion for beekeeping and mead began as a teenager in Ukraine. After arriving in Canada, he continued keeping bees alongside his son, Eugene Roman, who quickly fell in love with the craft. Years later, during Eugene & Renata's honeymoon to Niagara-on-the-Lake, the two fell in love with the region for its natural beauty, people and wines. Here the concept of Rosewood began, as Eugene promised his new wife that one day he would build a winery with her. After years of planning, planting and a decade of harvests, our team is made up of a diverse group of talented and passionate wine-loving individuals.
Practices
Sustainable beekeeping has been at the core of the Roman family for three generations. Today this tradition is kept alive by continuing to incorporate innovative and sustainable practices to maintain healthy and productive hives. An multi-tiered IPM strategy is employed to help reduce the impact of natural pests and mites, while specific site selection helps ensure optimal nectar flow. Keeping our bees happy and healthy is our top priority.

Our approach to viticulture, winemaking and beekeeping guides us in our day-to-day operations. At every step, we remember our goal of bottling a product that is unique to Rosewood, and reflective of where it was grown. Through precise and sustainable farming and thoughtful winemaking techniques, we are able to craft distinctive wines that are highly aromatic, full of flavour, intensely concentrated and finely balanced.

Honest low-intervention wine. Innovative mead. Local honey.