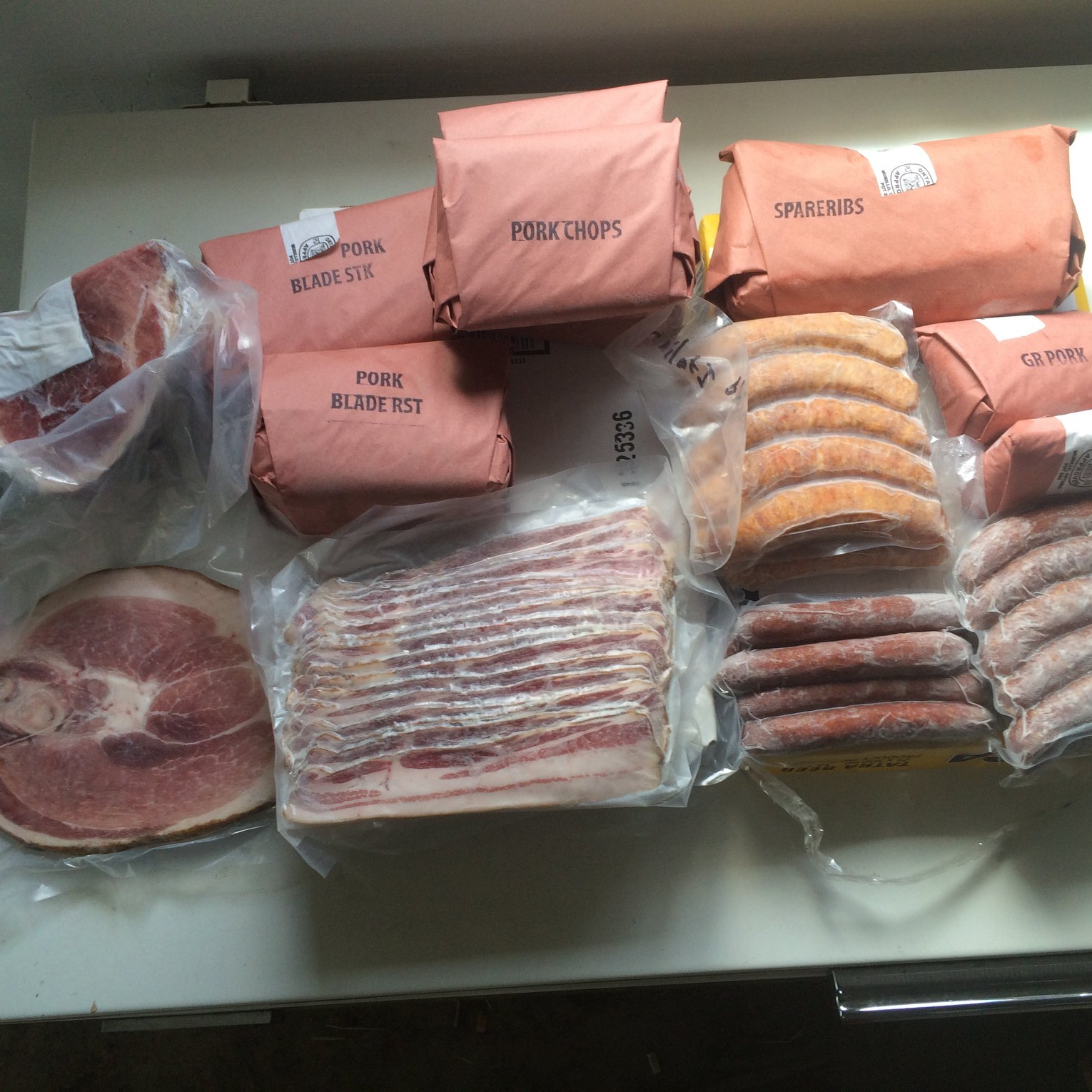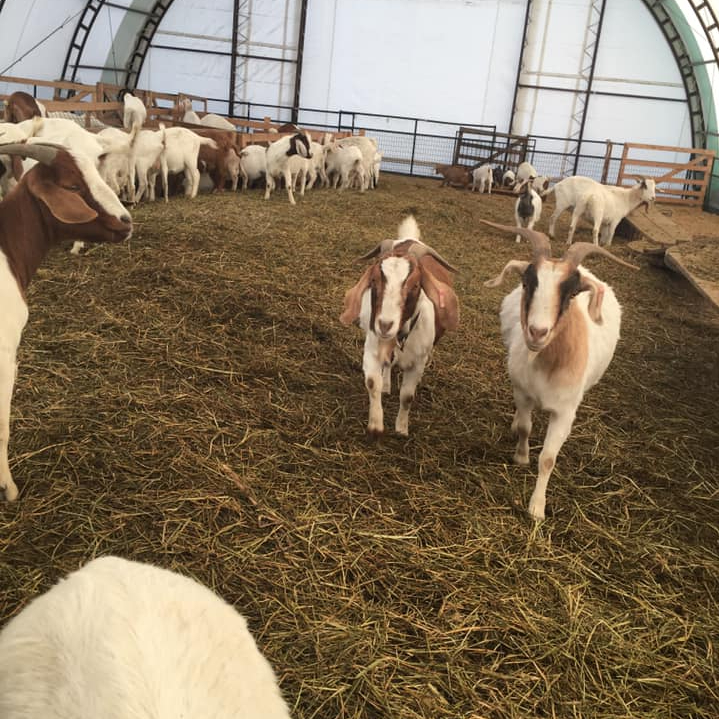 Giantview Farms
Contact: Freddy and Christina Hortis
Address: 1081 Gorevale Rd. THUNDER BAY, ON, P7G 1X6
Email Address: giantview.farm@gmail.com
About Us
Giantview Farms is a first-generation family farm located minutes Northwest of the city in the beautiful highlands of the Lappe area. What started as a passion for animals and the land has grown to be two farms on 460 acres of incredible opportunity and growth. We raise Heritage Bred Pork, 100% PURE Angus Beef and Boer cross meat Goats on an extensive pasture based operation. We pride ourselves in producing healthy, happy animals from birth to finish in a natural, ethical manner.
Practices
Giantview Farms is an extensively pasture based operation. We grow Free Range Heritage Pork, 100% PURE Angus Beef and Boer cross Meat Goats. Our animals rotationally graze and forage on silvo and conventional pasture land throughout our farms. During the winter months, our animals are fed high quality hay and supplemental feeds from Thunder Bay Feeds.
It is our passion to provide local and healthful food to our community while developing and growing a nature sustaining lifestyle, proposing agroforestry and silvopasture production in Thunder Bay.