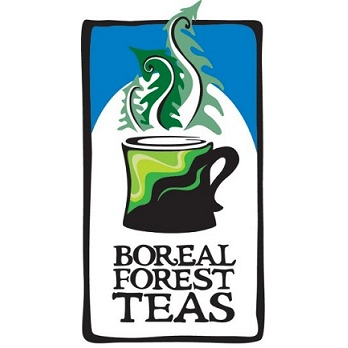 Boreal Forest Teas
Contact: Kevin Belluz, local distributor for Lee-Ann Chevrette
Address: 426 Norah Street South Thunder Bay, ON, P7E 1N9
Email Address: superiorseasonsfood@gmail.com
Phone: 807-285-2772
About Us
Boreal Forest Teas is an award-winning, nature-inspired herbal tea company based in Thunder Bay, Ontario.

We offer ten blends, all inspired by the beautiful boreal!

Caffeine-free herbal blends:
Boreal Berry, Loon Song, Northern Lights, 40 Below, Happy Camper, Canadian Shield, Cranberry Mint, Sleeping Giant and Stargazer.

Caffeinated: Evergreen

Nature to a tea!
Practices
We hand-craft our teas using premium quality organic cultivated herbs and sustainably wild-harvested boreal plants and berries. We support Non-Timber Forest Product (NTFP) initiatives, organic growers and conservation efforts in Canada's boreal forest. Our teas combine only the finest ingredients nature has to offer.

Boreal Forest Teas are blended in small batches to ensure the highest quality, and packaged loose rather than in tea bags. This helps to preserve the nutritional and medicinal properties of the herbs, and produces the freshest, fullest flavours possible. This also reduces unnecessary packaging waste, which is very important to us.