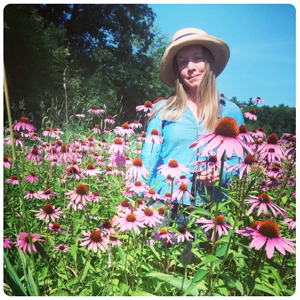 Pyramid Ferments
Contact: Kevin Belluz, local distributor for Alex Currie and Jenna Empey
City: Northport, ON,
Email Address: superiorseasonsfood@gmail.com
Phone: 613-885-2060
About Us
Pyramid Ferments is Jenna Empey and Alex Currie. After years of playing in bands and managing an indie record label, the two decided on settling in Ontario and combining their unique skill sets to form Pyramid Ferments. Both Jenna and Alex are deeply committed to innovation and experimentation. This is reflected in their approach to creating an exciting and distinct product line of fermented foods and beverages, never before seen in Canada.

Pyramid Ferments is based in the Northport area of Prince Edward County, ON.

Pyramid Ferments is an award winning, family company based in Northport, Prince Edward County. We handcraft a unique and innovative line of fermented foods and beverages such as Sauerkraut, Kimchi, Kombucha, Kvass and our signature "Gut Shots."

We offer a unique and diverse product line that embraces our own recipes and celebrates local ingredients, while also incorporating many cultural flavours from around the world. We work with quality local ingredients and all of our products are RAW, LIVE & PLANT BASED

They are a live culture product free of vinegar, pasteurization, gluten and preservatives. Each product contains a rich culture of PROBIOTIC, beneficial bacteria and micro-flora essential in aiding digestion and boosting the immune system.
Practices
Jenna Empey has over fifteen years experience in organic agriculture and fermentation. Marrying the two, she began an artisanal business that would focus on the natural fermentation of foods and beverages. With a commitment to local food, innovation and experimentation; Pyramid Ferments has created an exciting and distinct product line of fermented foods and beverages, never before seen in Canada