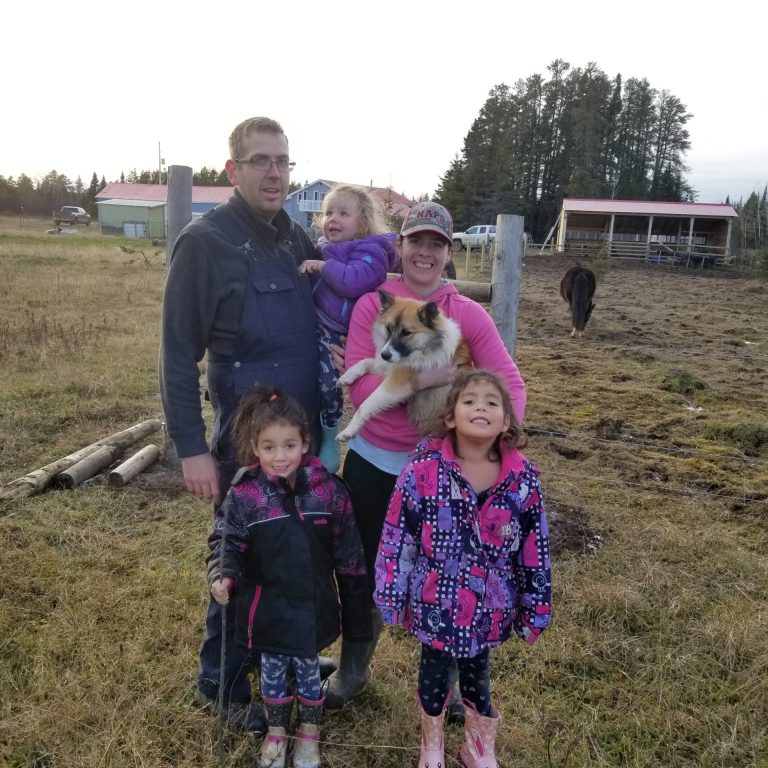 Stalwart Farm
Contact: Matt & Sarah Cockerton
Address: 215 Kivela Rd Nolalu, ON, P0T2K0
Email Address: info@stalwart.farm
Phone: 807-475-7027
About Us
Stalwart Farm is located on our 160 acre property in Nolalu, Ontario. Our young family is dedicated to raising hardy (often rare) heritage breeds that can provide our growing family with multiple products/services. We have actively sought breeds that can flourish in Thunder Bay's harsh winters with minimal inputs. We started with a purebred, registered Icelandic sheep flock in 2015, and have are or are in the process of adding other rare and heritage breeds, including an sheepdogs and poultry.

Icelandic sheep are considered a mountain breed which are known to yields a milder in flavor, leaner meat. Icelandic lamb is often considered a gourmet meat, which due to its milder flavor can appeal to people who "do not like lamb".
Practices
Stalwart Farm currently has a flock of 25 purebred, registered, Icelandic ewes which are raised on pasture in the summer and fed hay in the winter.

Brought to Iceland by the Vikings in the middle ages, Icelandic Sheep are a triple purpose, hardy, heritage breed that remained genetically unchanged for 1100 years. As one of the oldest and purest breeds of sheep in the world, today they are famous for their fleece which is us used to produce "lopi" wool. In Iceland they are predominantly grown for meat. They are excellent foragers. They are also seasonal breeders, and our lambing season typically runs between March and June.