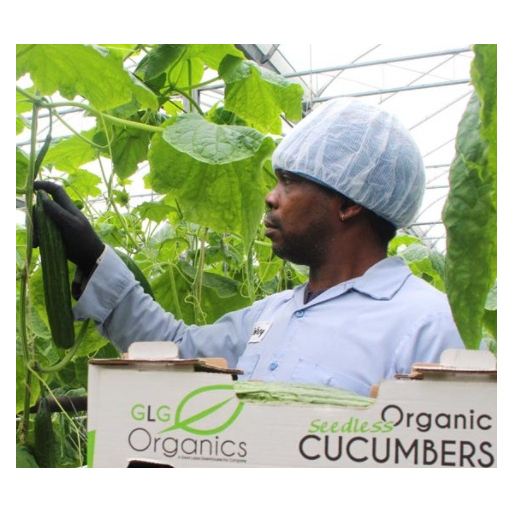 Great Lakes Greenhouses
Contact: Kevin Belluz, local distributor for Great Lakes
Address: 834 Mersea Rd 4 Leamington, ON, N8H 3V6
Email Address: superiorseasonsfood@gmail.com
About Us
Family Owned and Operated for 36 Years
Great Lakes Greenhouses is the largest grower, shipper, and packer of hydroponic cucumbers in North America. We are a 118-acre state-of-the-art facility on one site. This allows us to provide year-round production to service all our customers needs. Our mandate is to produce the healthiest safest food.

At Great Lakes Greenhouses we pride ourselves on maintaining quality and excellence in everything we do. This stands especially true with food safety standards.
Practices
Great Lakes Greenhouses is fully committed to develop, grow, pack and thereby distribute safe food products in a highly hygienic environment. To achieve the above, Great Lakes Greenhouses ensures that the management and all personnel is fully dedicated to developing, implementing and continually improving our Food Safety Management System based on local and international applicable standards and codes of practice. It starts with certified seeds selected to grow in our on-site plant raising nursery. The nursery is washed twice a day to maintain a sanitary environment. Various environmentally safe measures are implemented to combat pests instead of pesticides. Parasitic wasps combat aphids throughout the greenhouse, while other beneficial insects are utilized to control pests. Our philosophy on combating disease is using safe preventative measures before it happens.