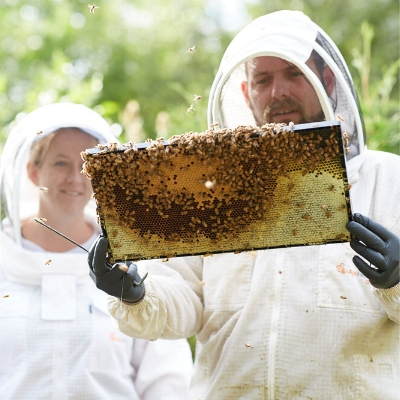 Ontario Honey Creations
Contact: Kevin Belluz, local distributor for Chorabik Family
City: Toronto, ON,
Email Address: superiorseasonsfood@gmail.com
About Us
Ontario Honey Creations is the sister company of Toronto Bee Rescue, both of which are family-run businesses, co-founded by Sarah Allinson-Chorabik and her husband, Peter.

One of the coolest things about their product line and operation is that they dedicate a portion of all their sales towards their free honey bee swarm removal service offered by Toronto Bee Rescue! This service aims to humanely remove honey bee swarms from residential or commercial spaces and relocate them to more suitable locations.

Ontario Honey Creation's apiaries are located throughout Toronto and the GTA, and they harvest separately based on time of year in the spring, summer and fall. One of their apiaries is right in the Rouge Valley, so their products truly couldn't be more local!