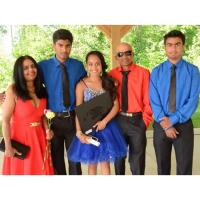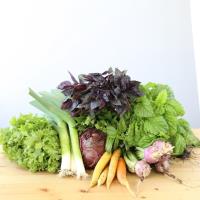 ANC Farm Produce
Contact: Kevin Belluz, local distributor for Sugrim family
City: Bradford, ON,
Email Address: superiorseasonsfood@gmail.com
Phone: 905-895-8510
About Us
ANC Farm is owned and operated by Rex and Carol, with help from their three children. Their farm is located in Bradford (the Holland Marsh area). Rex and Carol are originally from Guyana, which is where Rex first became involved with farming and agriculture and developed a love for this work.

They immigrated to Canada in the late 1990's, and established their first farm by renting a 5 acre plot. In the early days, Carol and Rex grew different varieties of lettuce (green leaf, red leaf) as well as radish. Over time, they expanded their farm to 25 acres and now grow a number of other crops including beets, leeks, carrots, kale, and herbs.
Practices
Rex and Carol are conventional growers, but they are determined to grow with as little pesticide use as possible. For instance, they opt to clear weeds by hand rather than use sprays, despite that option being a lot more manual labour!